April 2021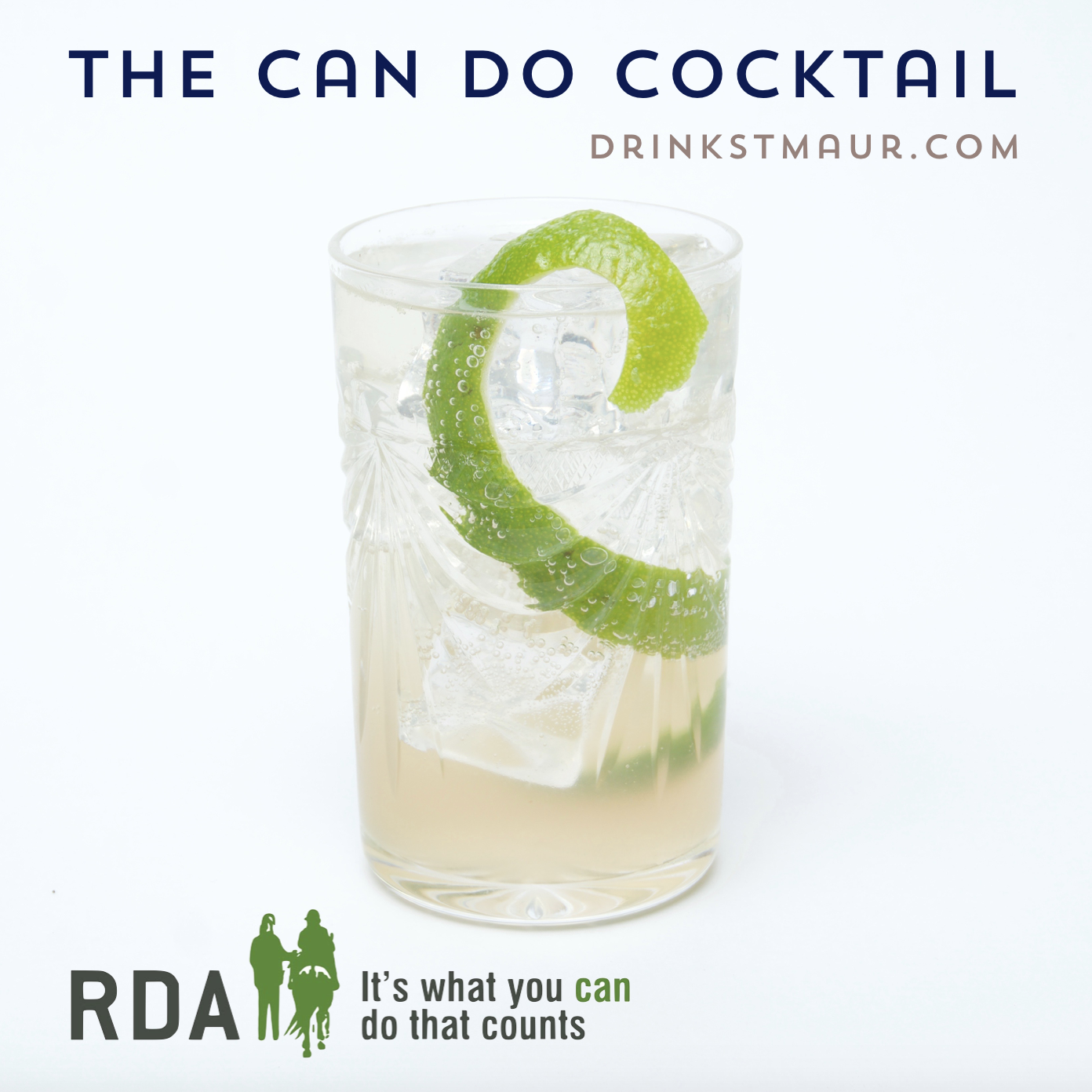 The Can Do Cocktail
At Drink St Maur we are so very proud of this drink…
The Can Do Cocktail is a sublime garden party drink, with an equestrian theme.  To make a Can Do only St Maur will do.  We developed the Can Do with the good folks at Riding for the Disabled Association (RDA), and it has been created to celebrate (with the adults of course!) the RDA's ethos and achievements.  …it is also a cracking reception drink and one we are sure will become a very firm favourite far and wide for celebrations, parties, and at events.
We run online cocktail evenings, and to celebrate our charitable association with RDA, last Christmas we ran a cocktail evening with the good folks there.  When we were demonstrating how to make a Moscow Mule, one of the team used St Maur rather than vodka, and created a superlative long drink.  The Can Do Cocktail was born.  "Can Do" sums up the spirit of the RDA, and captures our ethos at Drink St Maur so well too.
This is what the RDA have to say about it.  We are truly humbled and look forward to the blossoming of our association with a great organisation, a good cause, and such lovely people.
"In our 50+ year history, this is the first time that RDA has been immortalised in this way!  As we look ahead to the summer months, and the prospect of getting together with friends again, 'The Can Do Cocktail' is a great way to celebrate the spirit of RDA.  We are grateful to the team at St Maur for supporting our work and capturing the positive attitude at the heart of everything we do.  This has brought us all a bit of joy and we look forward to building on our partnership with St Maur in the future."
It's what you can do that counts.  We'll go with that!
Recipe
2 parts St Maur shaken with ice with 1 part freshly squeezed lime juice, strain into a tumbler over ice and top up to your taste with a good ginger beer.  Garnish with a long horse's neck lime peel twist, of course!