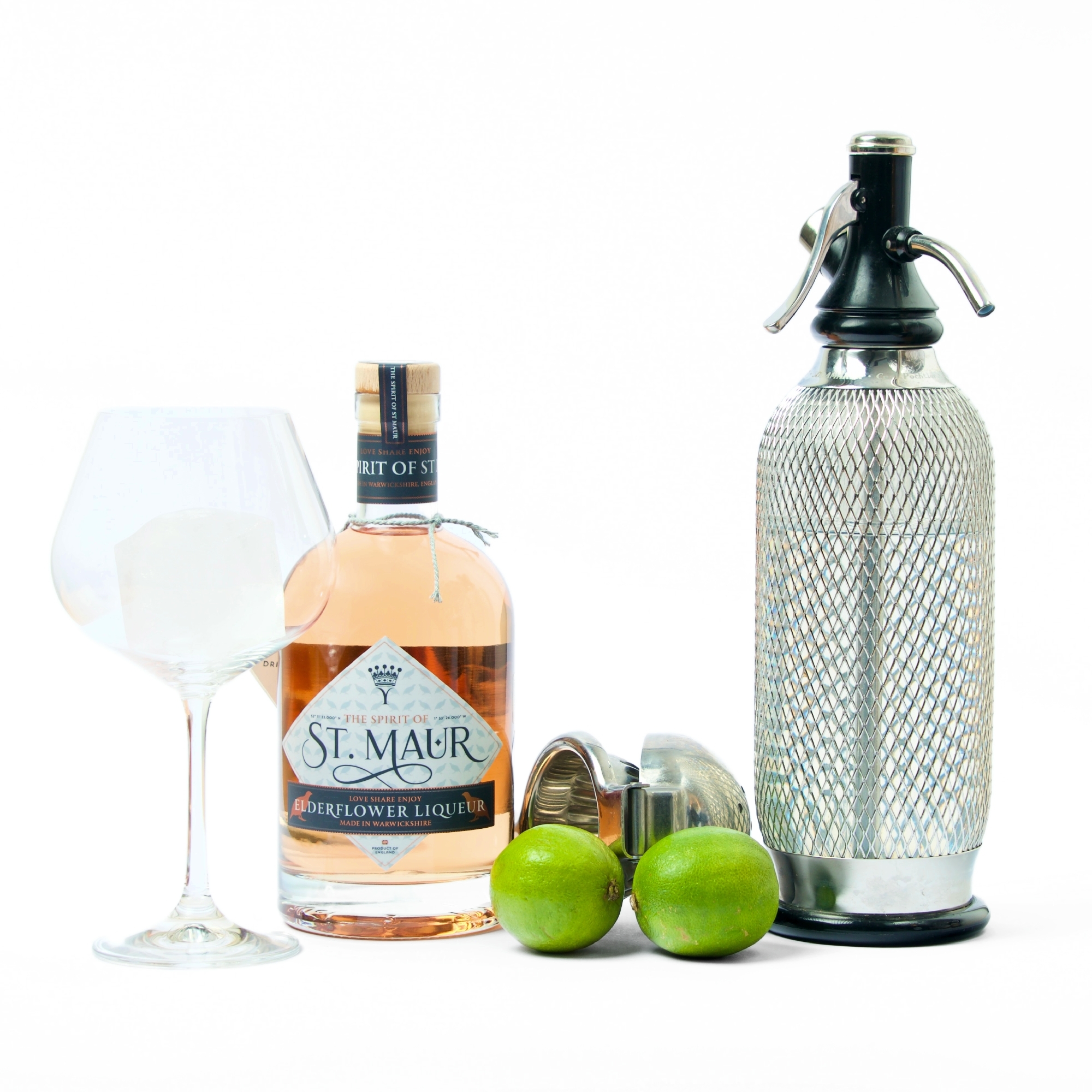 DRINK ST MAUR
Plunk in some ice, squeeze in some fresh citrus juice, top up with a fizz…  Sip it on its own or mix in a sublime cocktail.  There are lots of ways to enjoy St Maur.
On this page we explore just a few, from the ideal choice for mixing an English Martini to making probably the best Hugo drink in the world, the Hugo St Maur, a favourite "brunch" cocktail.
Read the review of St Maur Elderflower Liqueur and tasting note from International Drinks Specialists.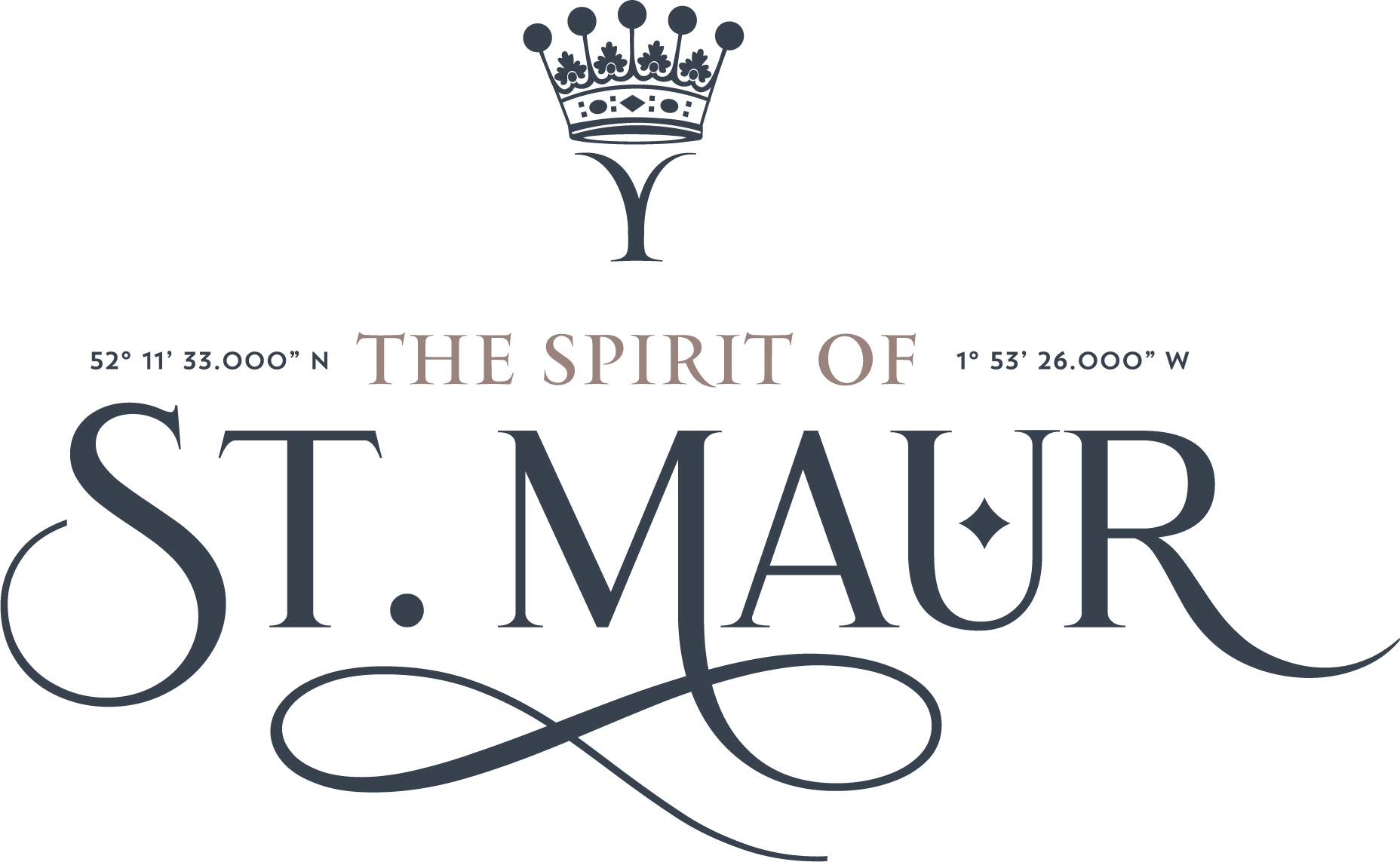 HOW TO DRINK ST MAUR
St Maur
The balance achieved in St Maur gives it a versatility that makes it ideal for sipping, mixing, and cocktails.  On its own St Maur is an award winning premium wild elderflower liqueur.
Drink St Maur on its own, but perhaps not on your own….  St Maur's rich elderflower perfume is evocative of summer.  Just open the bottle, take in the unmistakeable aroma, pour glasses to share.  Take time to appreciate the beauty and the colour.  Enjoy the warm spirit.
A beautiful aperitif any time of the year.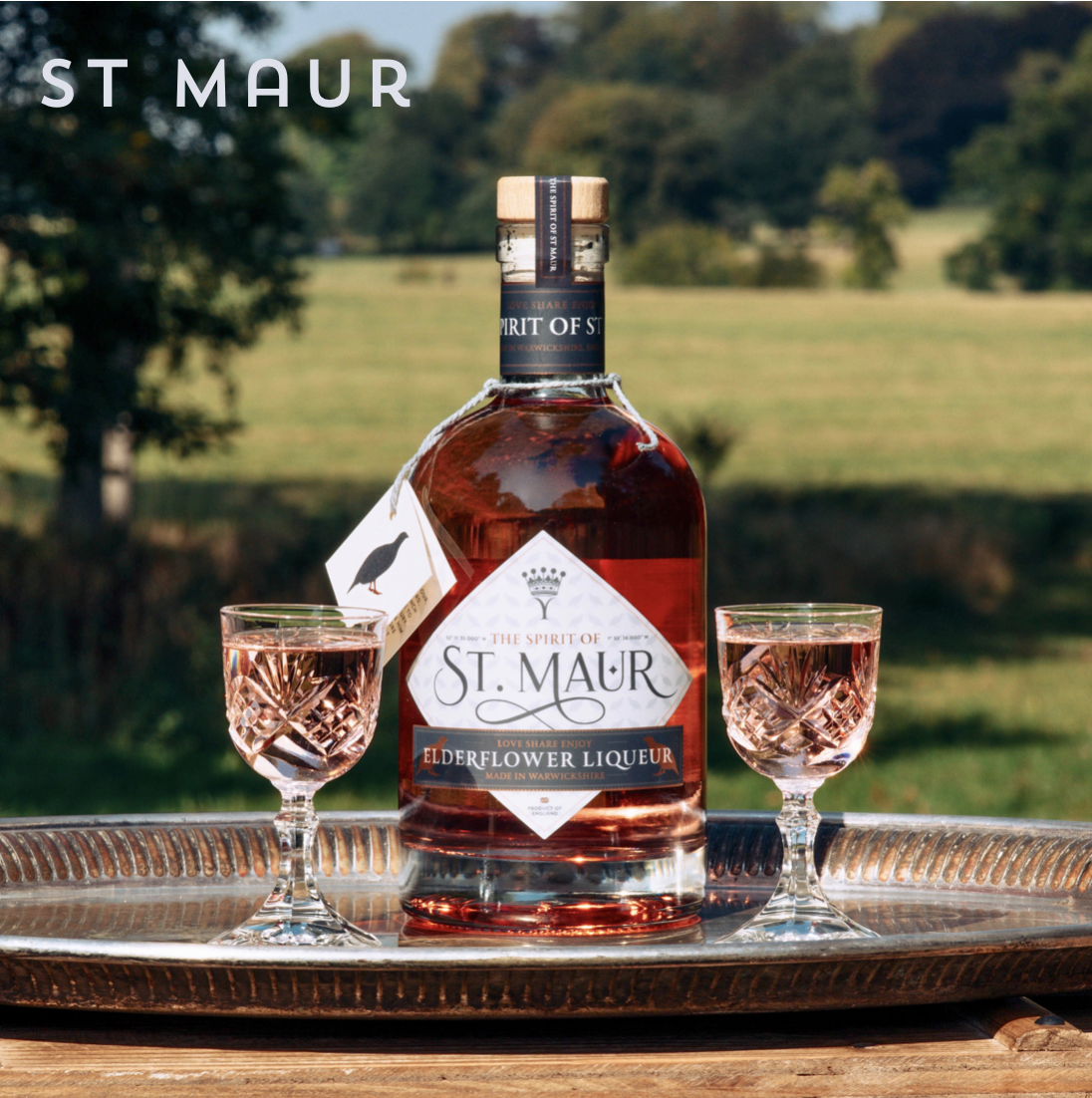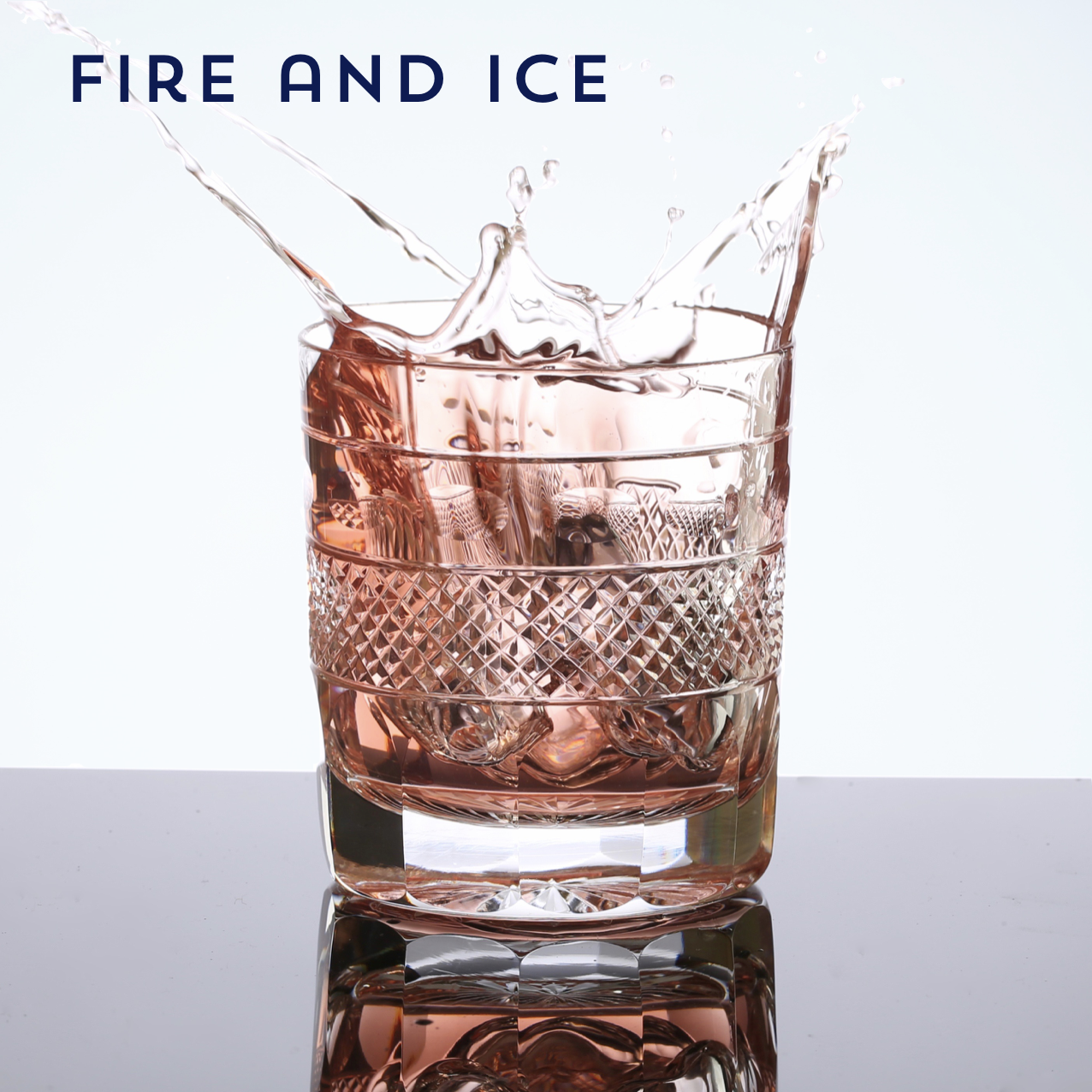 Fire and Ice
"Elder" comes from an Anglo Saxon word meaning fire.  Pour the warm spirit of St Maur and drop in some ice.
Fire and ice.  Summer is coming.
Royal Mistress
Elegant, rich, intriguing, like its namesake, with this twist on St Maur we honour Isabella Ingram-Seymour-Conway, 2nd Marchioness of Hertford.  Isabella was the mistress of the Prince Regent in the early 19th century, the lead role in our family's own regency drama.
Cut a small slice in the side of one or two frozen blackcurrants and drop them into a glass of St Maur premium elderflower liqueur just before serving.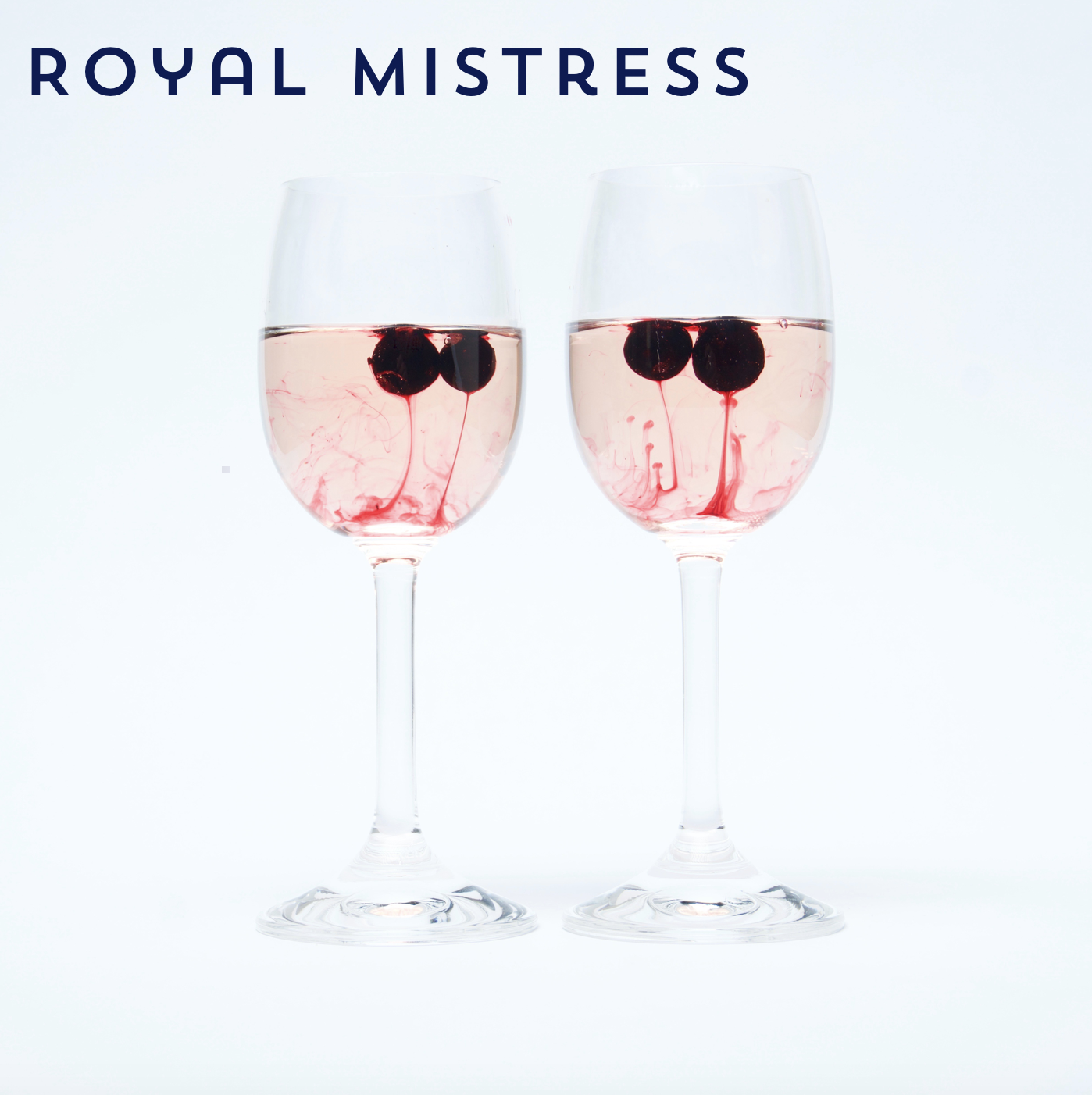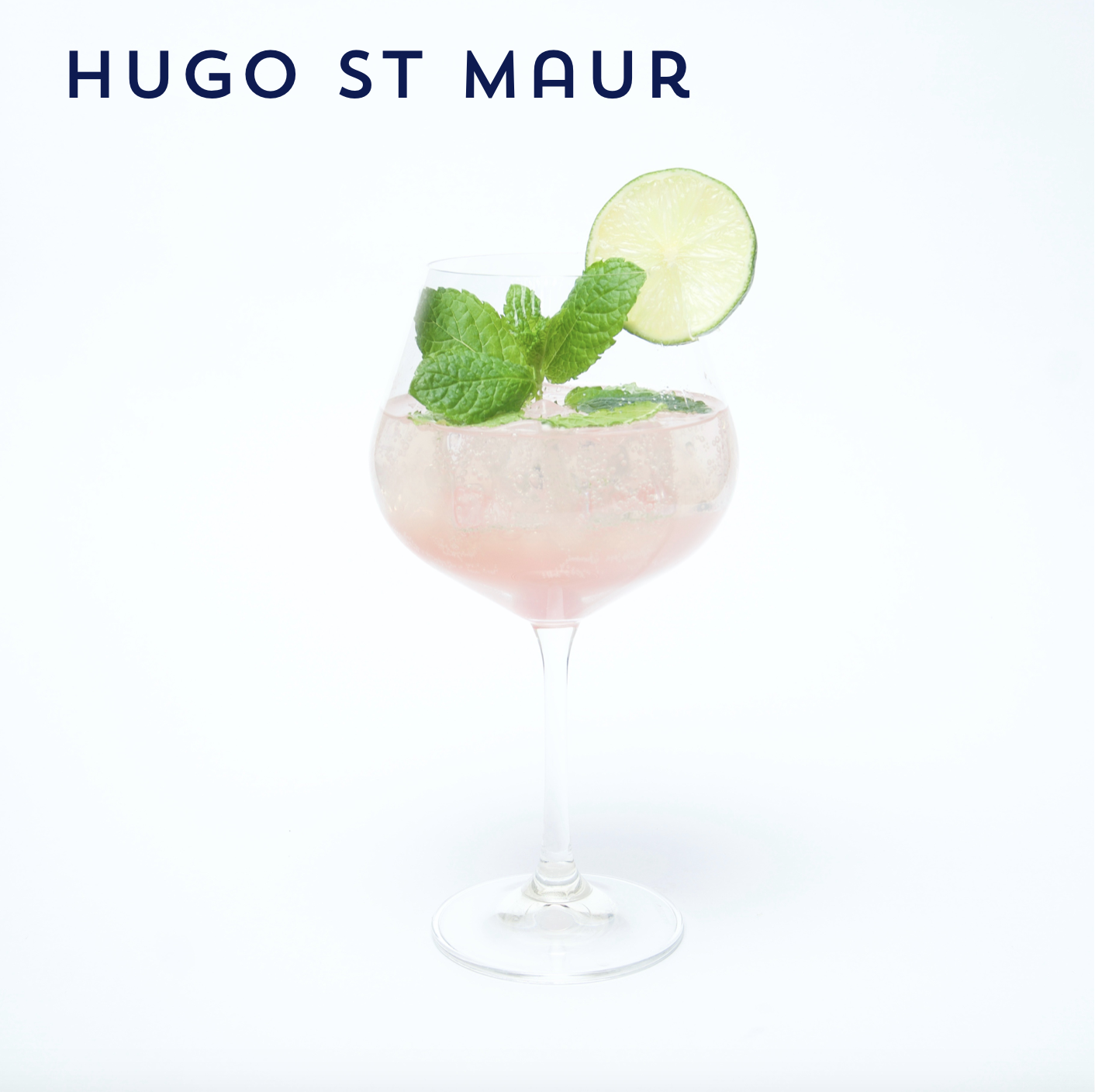 Hugo St Maur
For mixing St Maur, let's start with perhaps the best known elderflower cocktail, the Hugo.  Whilst we have relatives who rode with William the Conqueror, we haven't actually come across an ancestor named Hugo St Maur.  But our mixologist definitely knows a good contemporary cocktail and St Maur makes probably the best Hugo cocktail in the world.  This is a personal summer favourite.
One or two measures of St Maur, freshly squeezed juice of half a lime, a few fresh mint leaves bruised to release the flavour, top up with Prosecco, or if your prefer (we do!) make it with a good English sparkling wine.
St Maur and Soda
Recycle your old Gin & Tonic glass with St Maur and Soda.
One or two measures of St Maur, a squeeze of lime, drop in some ice, pour in some soda water, and give it a stir. Then top up with soda water to taste, and pop in a lime wedge to garnish.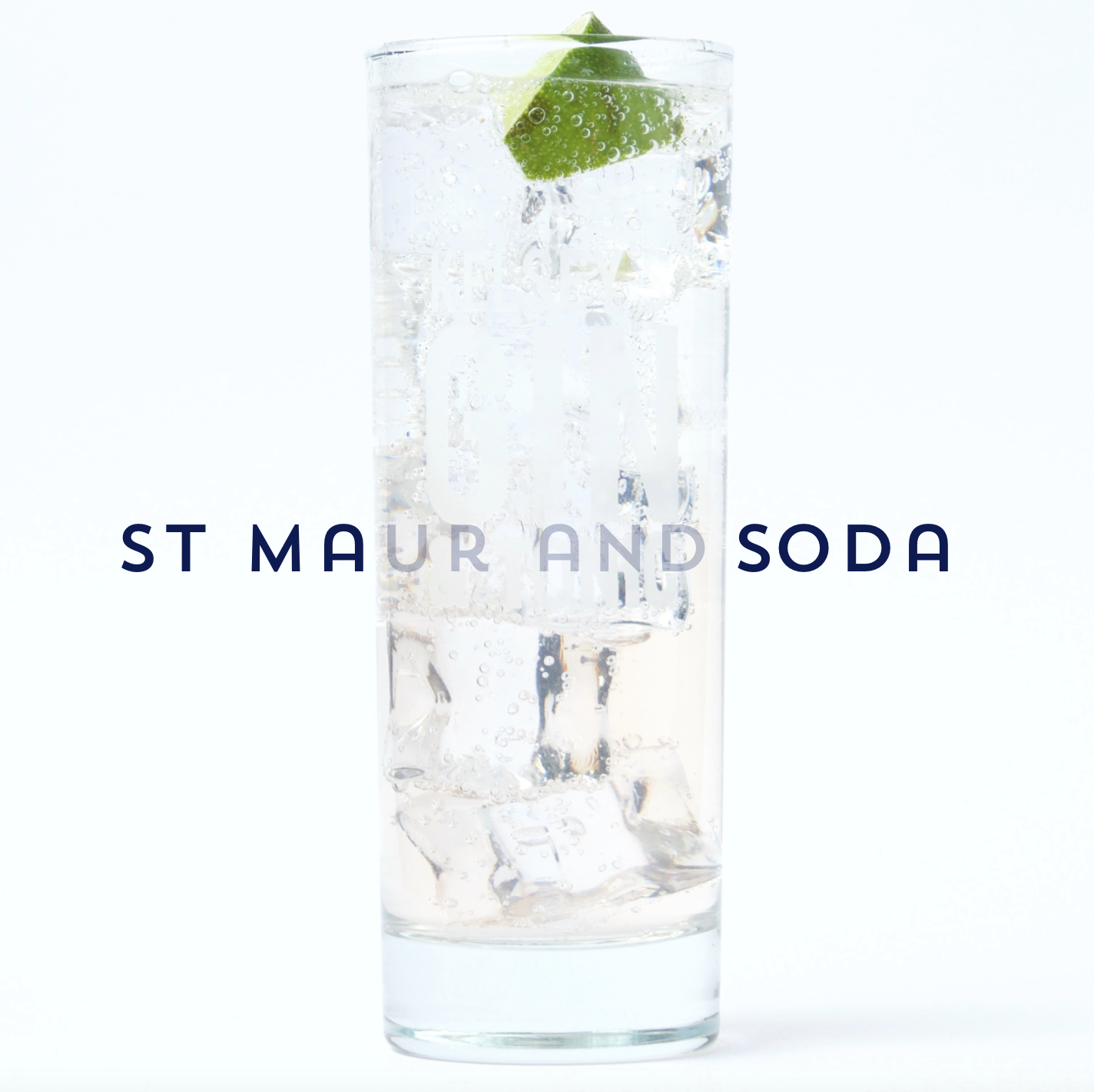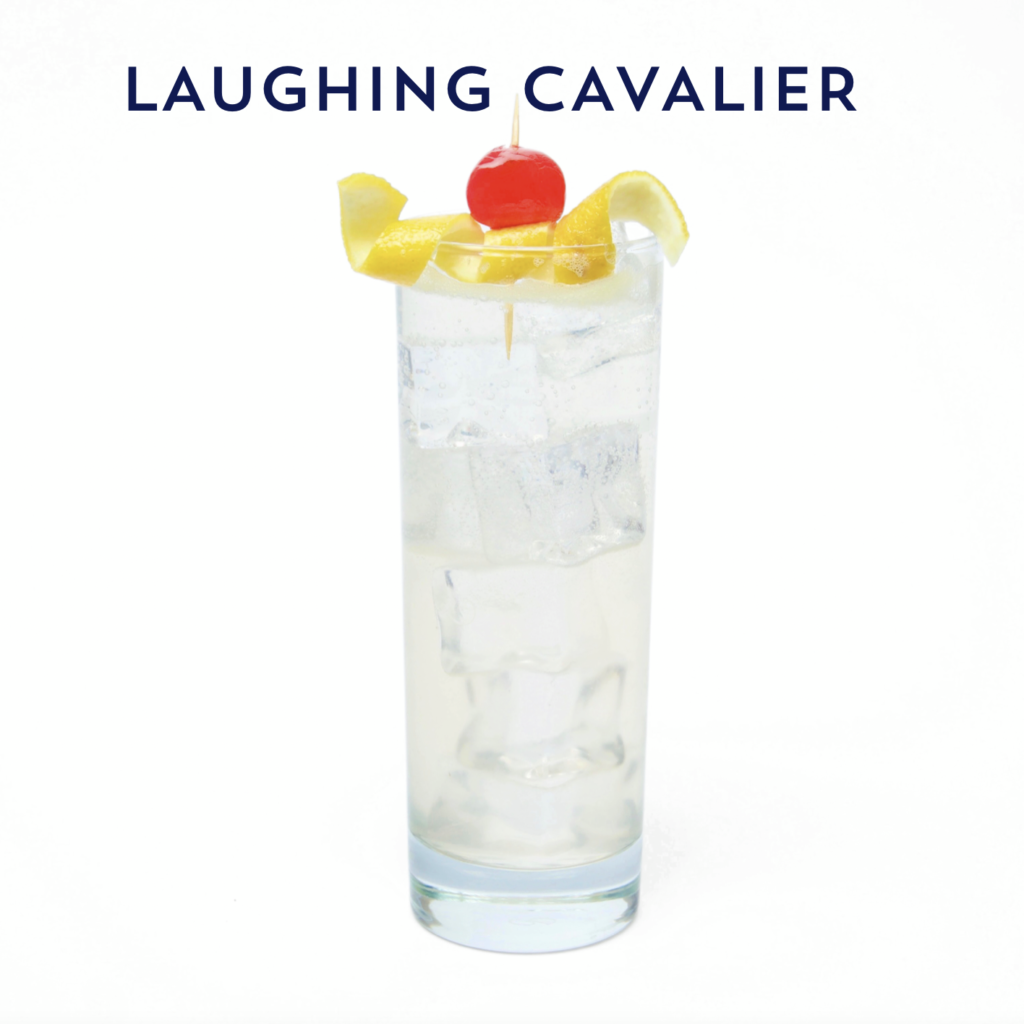 Laughing Cavalier
The Laughing Cavalier is a summer garden party drink which can only be made with St Maur.  It celebrates our direct family connection with the Wallace Collection in London.
Made to a variation of a Tom Collins, the Laughing Cavalier by St Maur is perhaps the perfect drink to been seen with.  St Maur, freshly squeezed lemon juice, ice, soda water. Use a twist of lemon peel and a Maraschino cherry to garnish.
The Can Do Cocktail
Another sublime garden party drink unique to St Maur.  Created in association with the good folks at Riding for the Disabled Association (RDA), this is a variation on a Moscow Mule, using St Maur to replace vodka.  "Can Do" sums up the spirit of the RDA, and captures our ethos at Drink St Maur so well too.
St Maur shaken with freshly squeezed lime juice, topped up with ginger beer.  Garnish with a long horse's neck lime peel twist.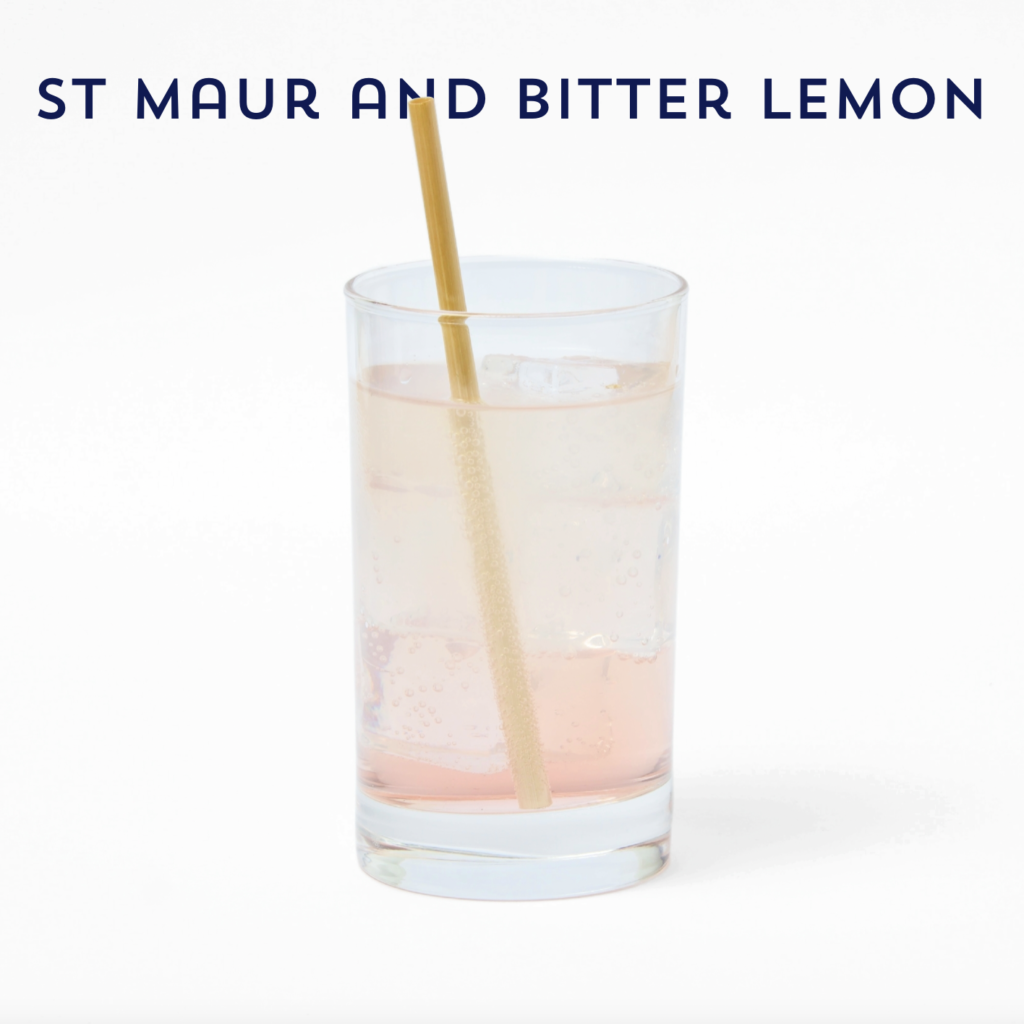 St Maur and bitter lemon
Some people say the simplest ideas are the best.  As the summer heats up try St Maur and bitter lemon.  
One or two measures of St Maur, ice, top up with bitter lemon straight from the fridge.
Pink Moon
St Maur works so well with citrus.  No more so than in this delicious and delicate champagne cocktail.  This is the drink we share and enjoy with Chinese members of our family to celebrate Spring Festival.  Translated its name means "Pink Moon".
St Maur, freshly squeezed red pomelo juice, shaken with ice, topped up with champagne (actually in the picture it is a good English sparkling), and, of course, in the Year of the Tiger, garnished with a pomelo peel "tiger's tail" twist.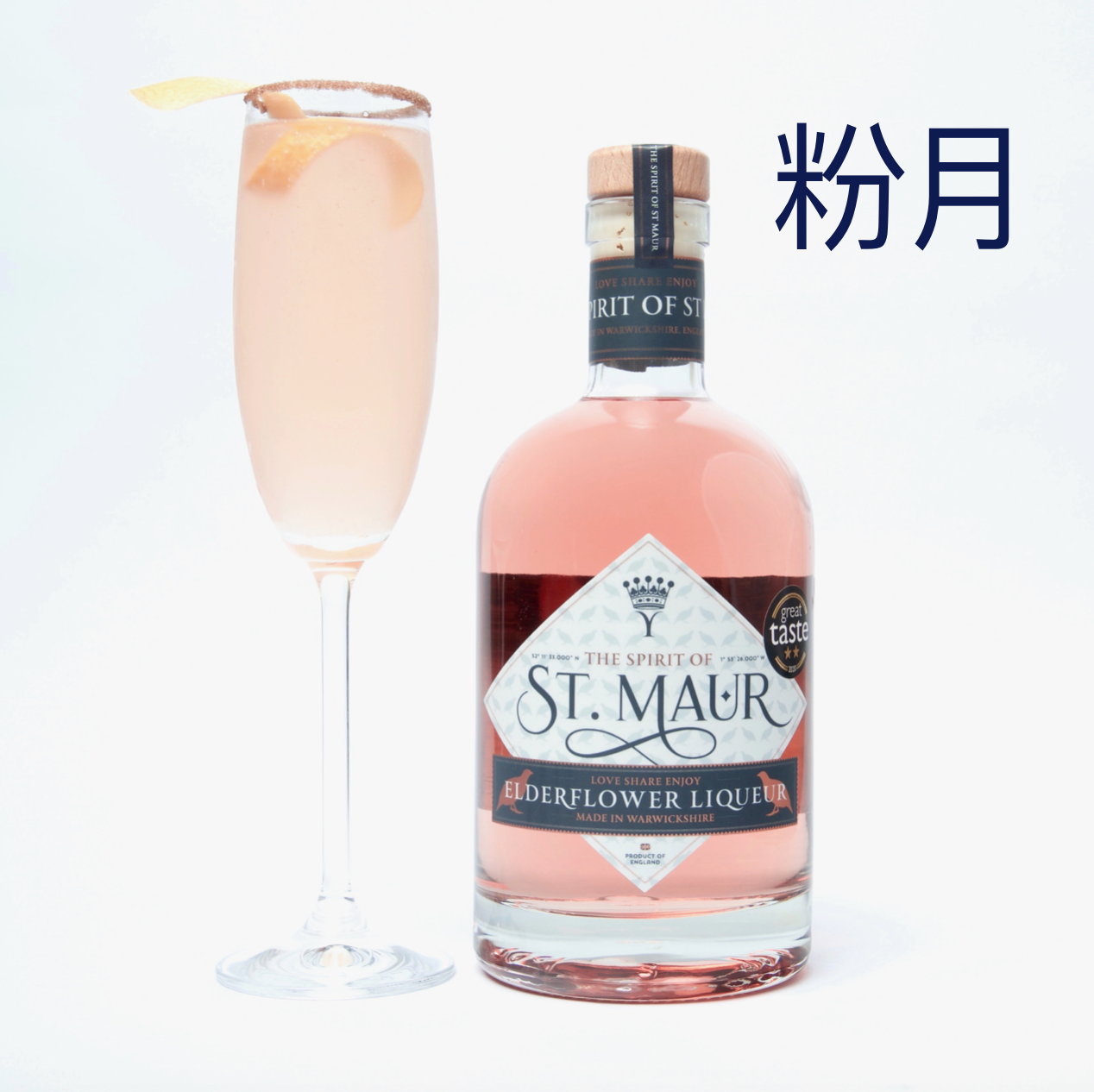 St Maur Soixante Quinze
This is another great demonstration of St Maur with citrus and champagne, the St Maur take on the classic French champagne cocktail, the 75.
St Maur, freshly squeezed lemon juice, a dash of vanilla extract, shaken with ice then topped up with champagne.
Vampire
A new classic to enjoy as the sun sets…
Our inspiration for this cocktail is a jet aircraft, the de Havilland Vampire, not a Count who lives in the Carpathian mountains…  It is our take on an Aviation cocktail, a jazz age classic which is basically a gin sour sweetened with maraschino liqueur.  We have replaced the maraschino with St Maur and given the presentation an update.  
One measure of St Maur, two measures of gin, and the freshly squeezed juice from half a lemon, shaken with ice.  For the "clouds" place the white of one egg in a cocktail shaker and add ½ a measure of crème de violette, and give the mixture a vigorous dry shake until it stiffens.  Gently float on the cocktail.  Garnish with a vampire's kiss: a few drops of a blood red mixture made by mixing crème de cassis and sirop de grenadine.  
Serve and soar!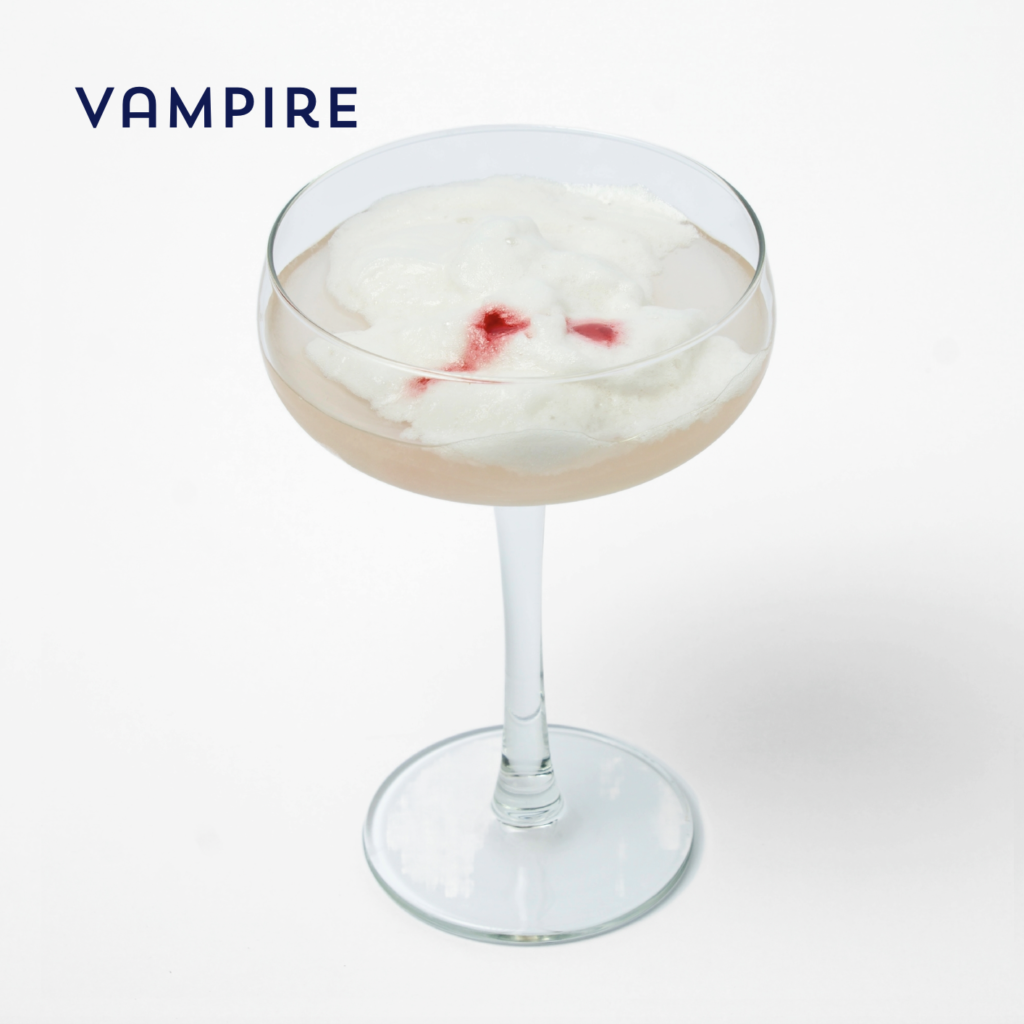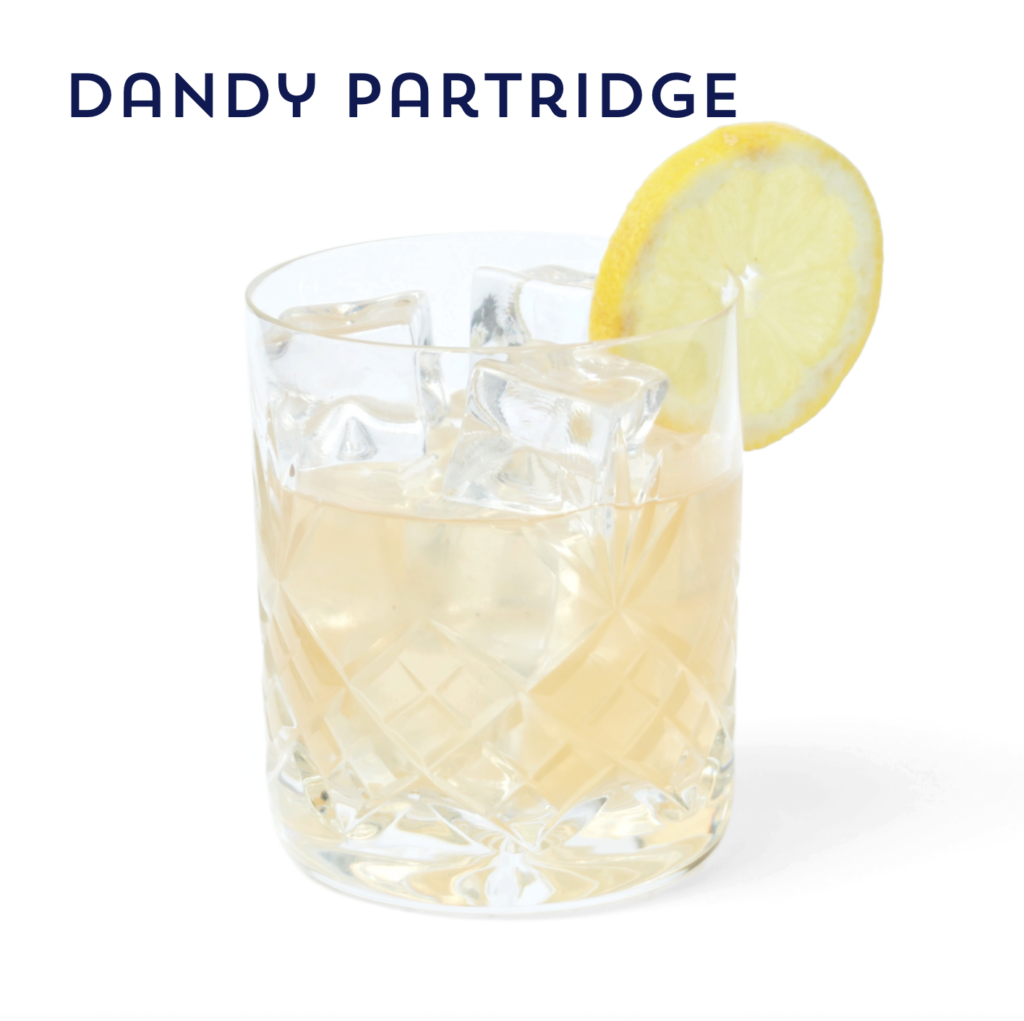 Dandy Partridge
The Dandy Partridge celebrates Percy, St Maur's partridge brand icon, our nod to the 5th Marquess of Hertford who introduced the red legged partridge to Great Britain in the 19th century.
Two measures of Bourbon, one measure St Maur, freshly squeezed juice of half a lemon. This cocktail can be shaken, but we also suggest stirring the ingredients together in a jug with ice, fine tuning the balance of bourbon, St Maur, and lemon juice perfectly to your taste. Serve over ice.
St Valentine's Sour
This is a beautiful cocktail on any occasion.  Make it for someone you love… …and mix one for yourself too!
St Maur, freshly squeezed juice of half a lemon, a few frozen black currants (cut the skins to release the flavour and colour and allow to thaw), one egg white.  Shake the ingredients well in a cocktail shaker, then add ice and shake again.  Strain well.  Use some more frozen black currants to garnish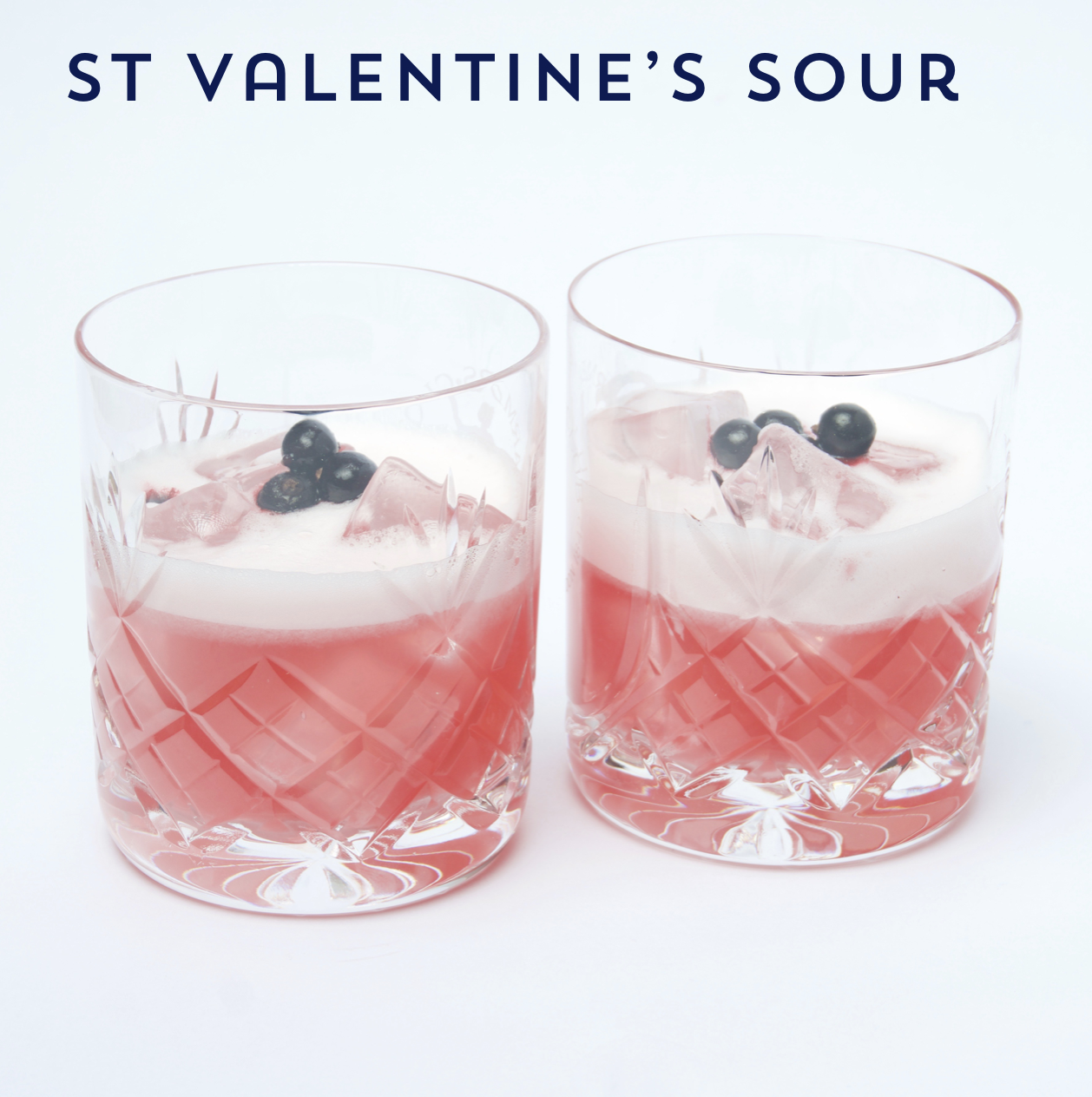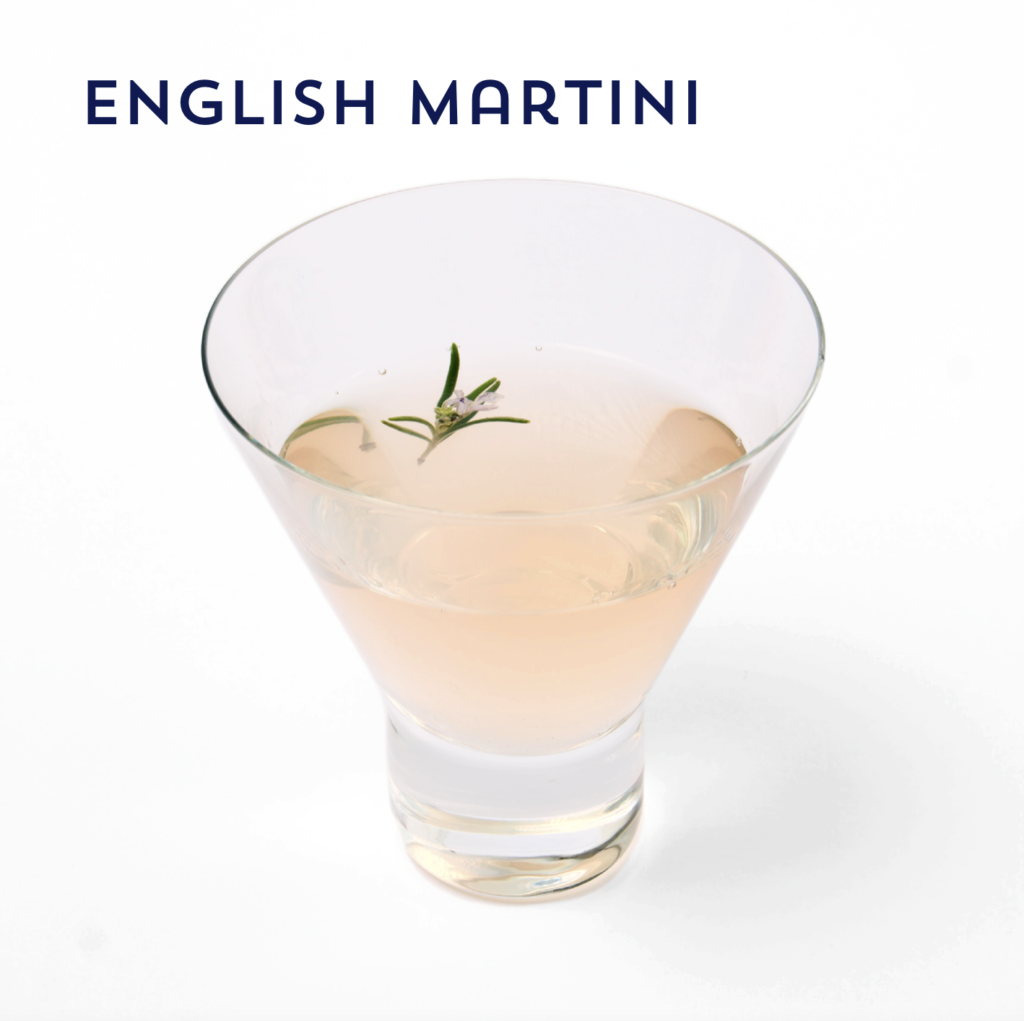 The English English Martini
No, that's not a typo. If you are going to make an English Martini, do make sure you make it with a little drop of England's heart.
Two measures (50ml) of gin, one measure (25ml) St Maur Elderflower Liqueur, a sprig of fresh rosemary. The ratio 2:1 of gin to St Maur can be adjusted to taste depending on how you like your Martini, sweet to dry. You may see recipes for English Martini which suggest other elderflower liqueurs, but if you want your English Martini to be English, you can't get more English than St Maur, from the Heart of England. The hero in the cocktail is the elderflower, and St Maur has a generous elderflower nose and flavour.
When it comes to Martinis, call us old fashioned if you wish, but we're definitely with Harry MacElhone – show off your Martini action, shake it.  Rosemary has a pungent and strong essence, so use a small pinched sprig of fresh rosemary. Muddle the rosemary at the bottom of the shaker to release its flavour, then fill up the shaker with ice cubes.  Add the gin and St Maur, and shake well. We recommend a Parisian shaker (to minimise ice breakage and dilution of the Martini). Strain into an ice cold Martini glass, decorate, and serve.  Garnish for appearance and decoration, rather than to add to the mix, so don't go putting olives in this drink. In the image we have used a rosemary flower.
Earls' Martini
There is something unashamedly and delightfully idiosyncratic about this cocktail. It is also a Martini surely crafted in heaven, in the English style? And if you are going to use the apostrophe correctly in the name, then it can only be mixed with St Maur.
Two measures of gin, infused with Earl Grey tea. Use a good quality loose leaf made with real bergamot oil, and infuse the gin for no more than one minute before straining into a cocktail shaker. One measure of St Maur. Shake with ice, strain and serve ice cold.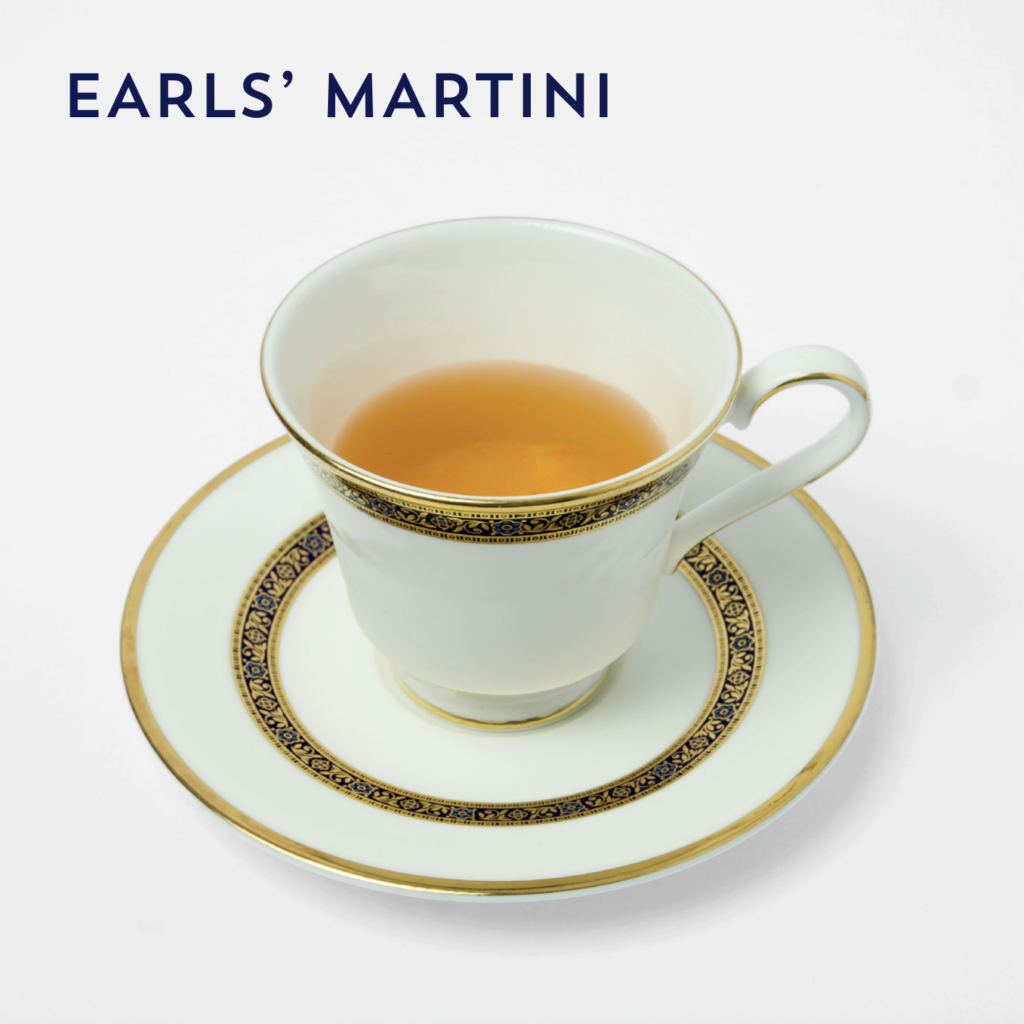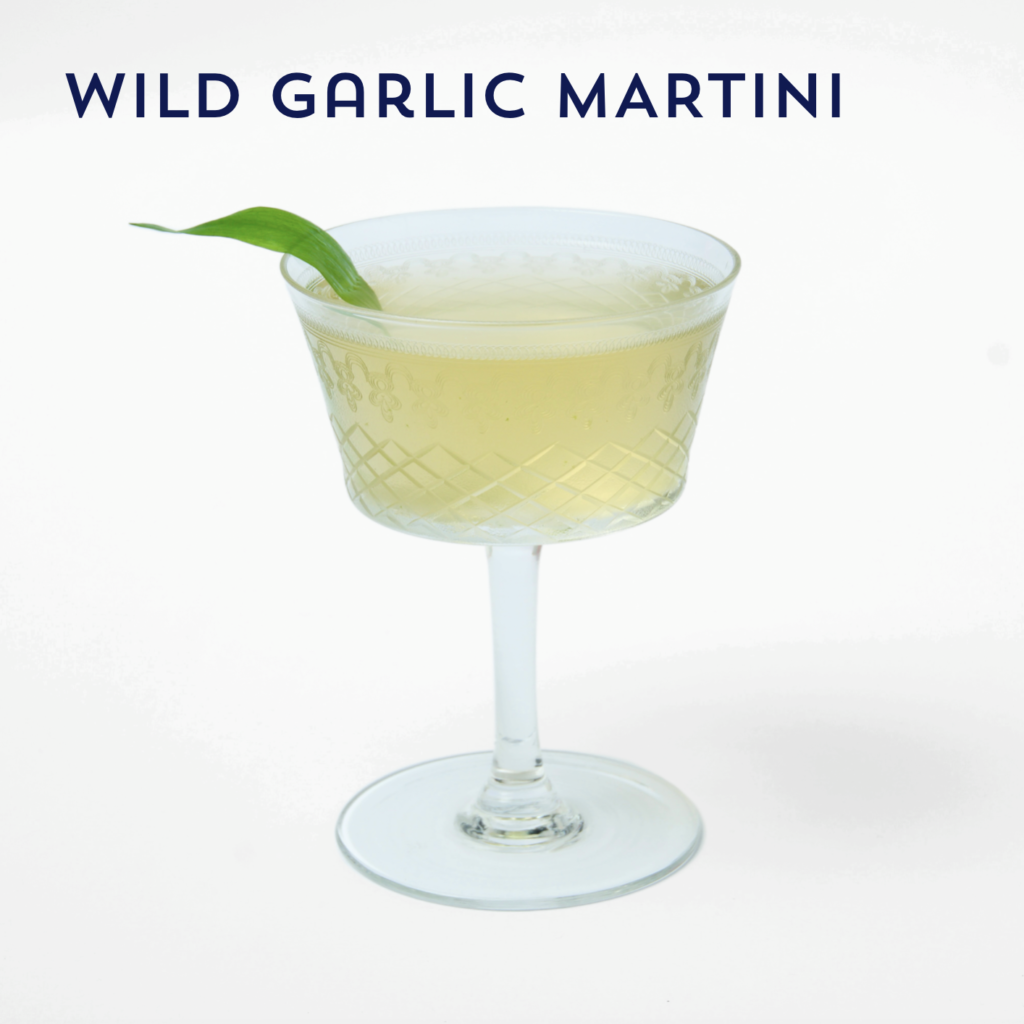 Wild Garlic Martini
This is a lovely little drink, to be savoured just after the Spring Equinox when wild garlic flourishes in woodlands throughout the United Kingdom. It is a drink as ethereal as the time of year in which it can be made. We make our Wild Garlic Martinis with leaves foraged in Ladies Wood in Warwickshire, where our wild elders grow. That's why at home we call this the Ladies Wood Martini.
Two measures of gin, one measure of St Maur, one or two fresh wild garlic leaves depending on strength of flavour and your taste. Tear, muddle, and infuse the garlic leaf in the gin in a Parisian shaker before adding ice cubes and the St Maur. Shake well and strain into an ice cold Martini glass. Garnish with a small garlic leaf.
.
St Maur is great for sipping on its own and for mixing, which is why it lends itself to make in the glass cocktails with a flavour gradient. So when you stir, don't stir too hard. Experiment with what works for you.
In this example, we have used a Collins glass (a tall narrow glass tumbler) to get maximum effect. Fill the glass with ice, pour in one or two measures of St Maur's award winning elderflower liqueur, squeeze fresh juice from a little less than half a lemon and add over the St Maur, top up with 125ml or so of Prosecco. Stir only gently to create a flavour gradient with more Prosecco at the top, more St Maur at the bottom, and a gentle blending of St Maur, lemon juice, and Prosecco as you go down. Garnish and serve…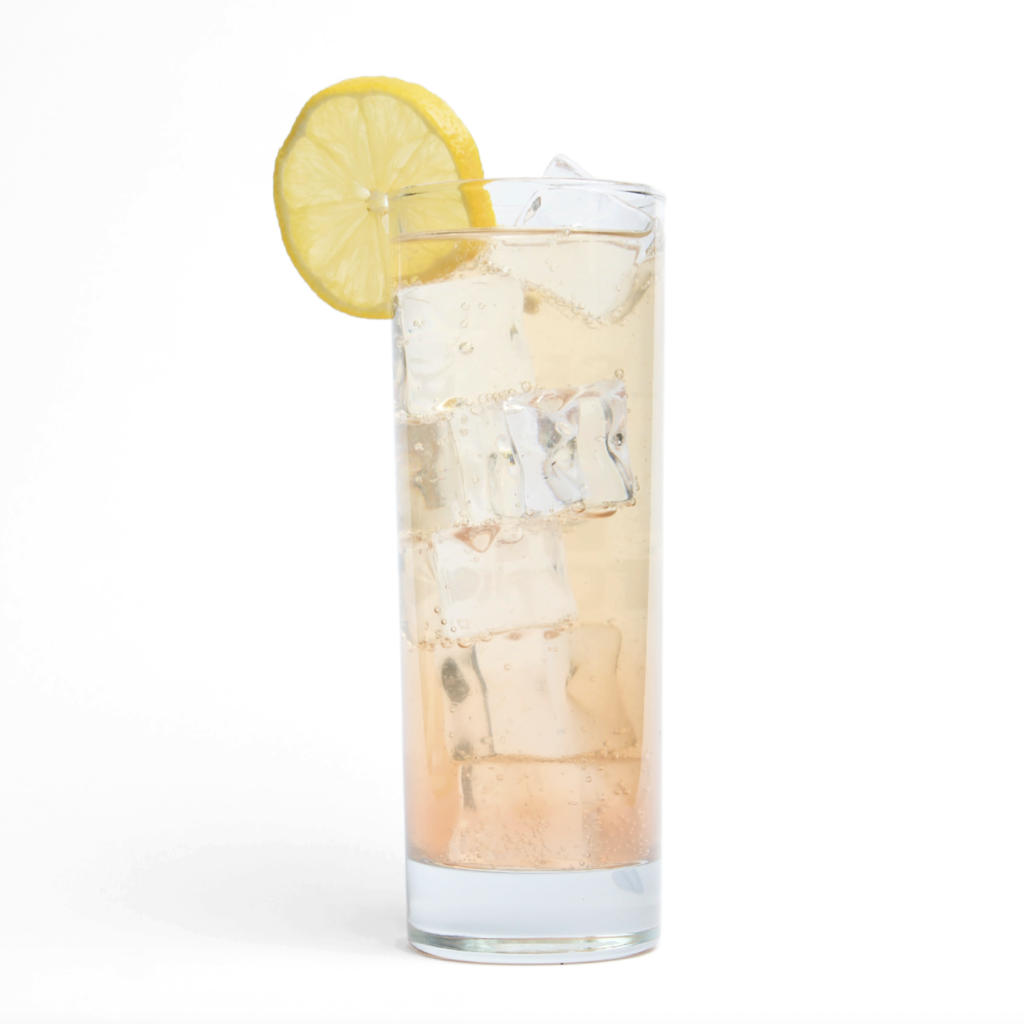 Those are just some of our suggestions to get you started on your discovery of St Maur.
Try out your own cocktail ideas and other ways to share and enjoy St Maur as well, and please do drop us a line to let us know how you drink your St Maur and about your own St Maur tradition. We would love to hear from you.
Please drink responsibly.