ST MAUR: A LITTLE DROP OF ENGLAND'S HEART

St Maur is a premium elderflower liqueur handcrafted in the Heart of England from responsibly sourced ingredients, with flavours gathered in ancient family owned woodlands.
St Maur is for sipping or mixing, in long drinks and cocktails. Unmistakable from the pour, floral with citrus, and notes of red fruit, balanced on the palette, with a long, pleasing finish.
Our purpose with St Maur is to bring you a little drop of England's heart.  Wherever you are in the world, St Maur is for you to share with friends, enjoy with those you love, make memories and celebrate with in moments of happiness.
St Maur is an internationally award winning and acclaimed spirit.  Click here to read the review of St Maur Elderflower Liqueur and a tasting note from International Drinks Specialists.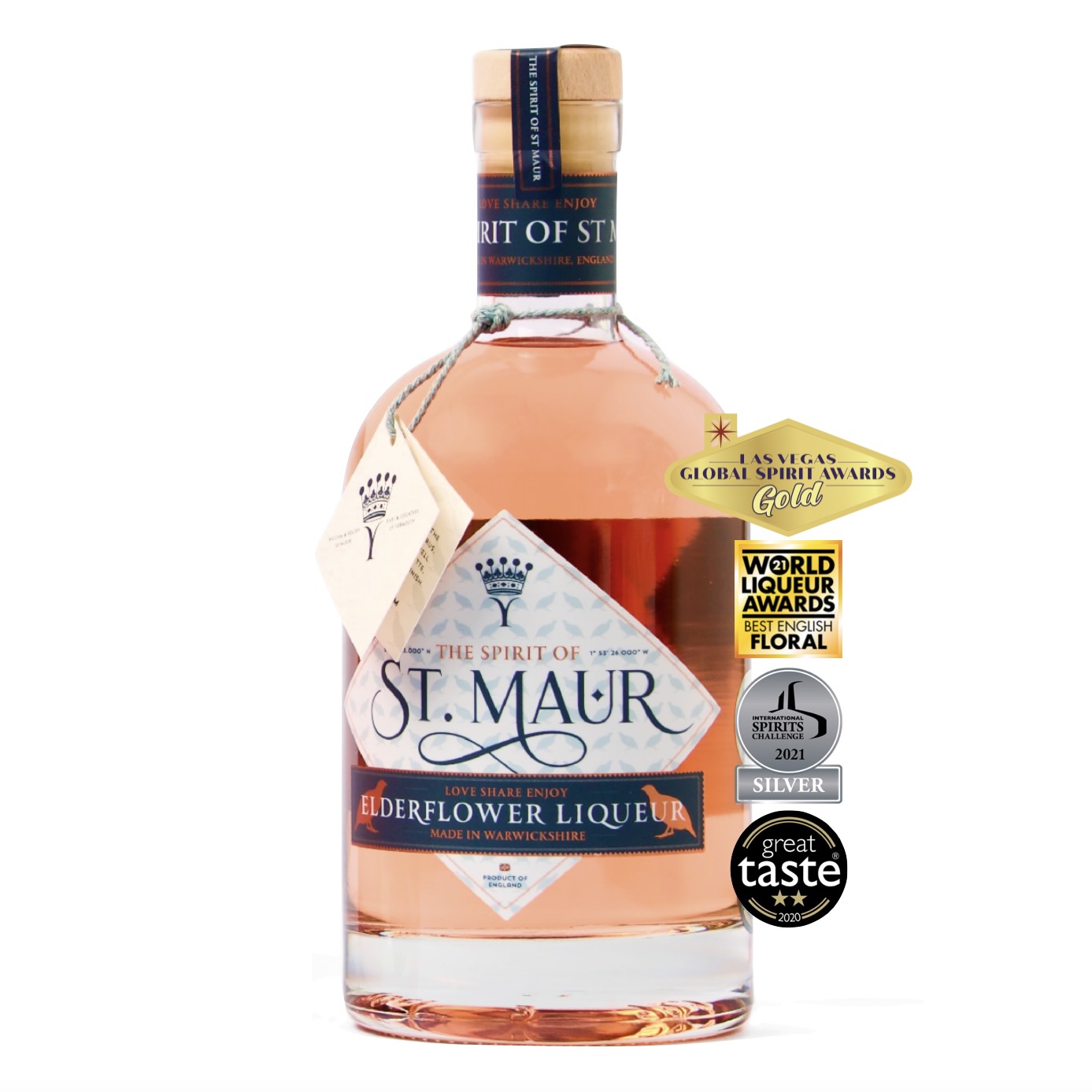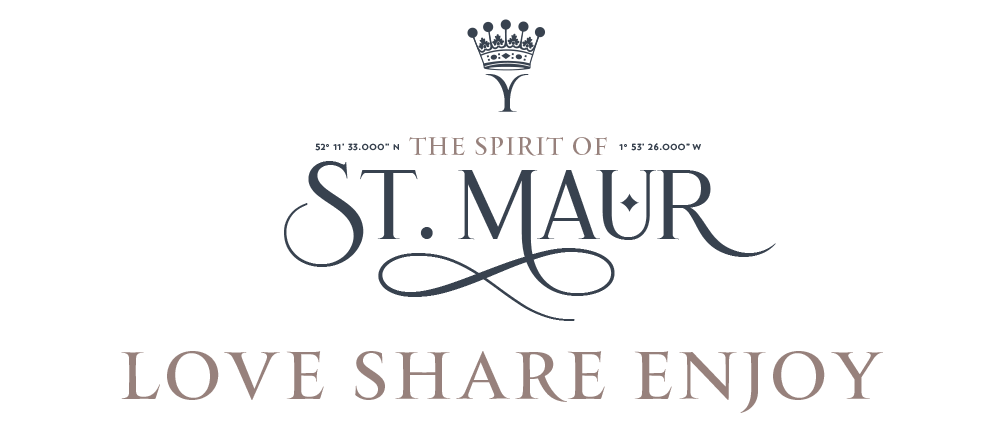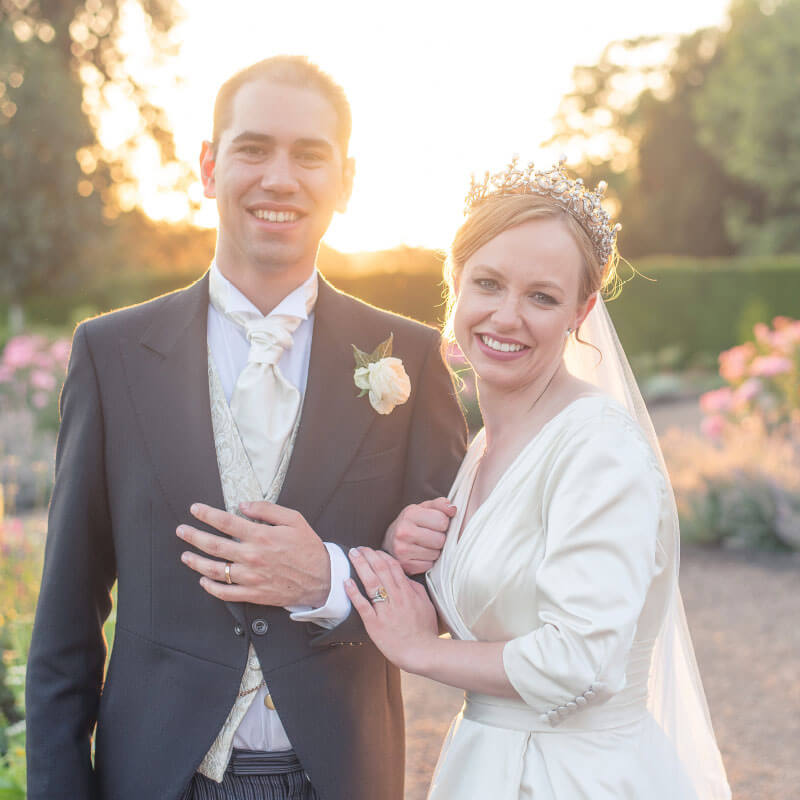 LOVE ST MAUR
We first produced St Maur for our guests on our wedding day, to celebrate with us with a glass of something uniquely special.  We wanted a drink that would capture the spirit of that lovely day.  Drawing on old family recipes handed down to us we created St Maur, and we named it after our family heritage which goes back to the Middle Ages.  We gave it the colour of love.
We made St Maur to share, to cherish the moment and make it a memory, for a halcyon summer's day spent with those we love and those we love to be with.    And there is, of course, more than one meaning of 'love'.  The spirit of St Maur celebrates them all.  St Maur invokes the essence of good friendship, happiness, and enjoyment.   So, wherever your love takes you, and whatever your love brings you, we want you to share in the spirit of St Maur too.
William and Kelsey Seymour, Earl and Countess of Yarmouth. 
SHARE ST MAUR
St Maur suits so many different social settings, from wedding receptions, events, and celebrations, to dinner parties or a simple kitchen supper with a friend. A bottle of St Maur makes a handsome and well regarded gift. So, enjoy your St Maur, but to get the best enjoyment, make sure you don't keep it to yourself.
ENJOY ST MAUR
We make St Maur for sharing, for exploring, for enjoying. That is why we made it versatile. To make a cocktail for example you need four components: a base spirit, a sweet and a sour element, and flavour. St Maur itself is built around those same four factors, which means it can be enjoyed in all kinds of cocktails, in long drinks, in a simple fizz with soda, tonic or ginger ale, "royale" with champagne, on the rocks, or on its own. St Maur is every bit a contemporary liqueur.
For our suggestions on how to enjoy St Maur, please click through on the button below.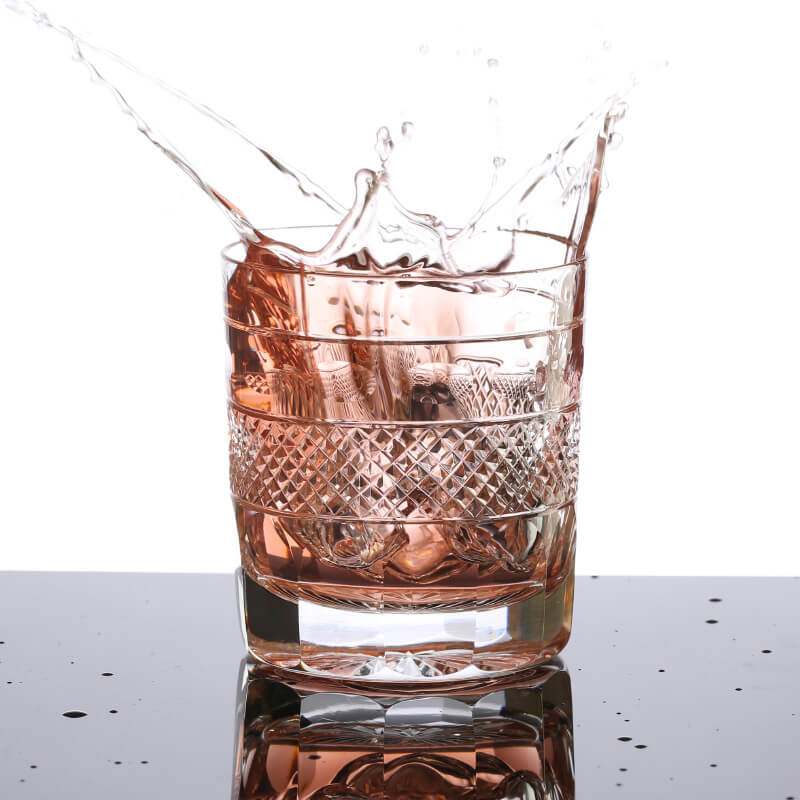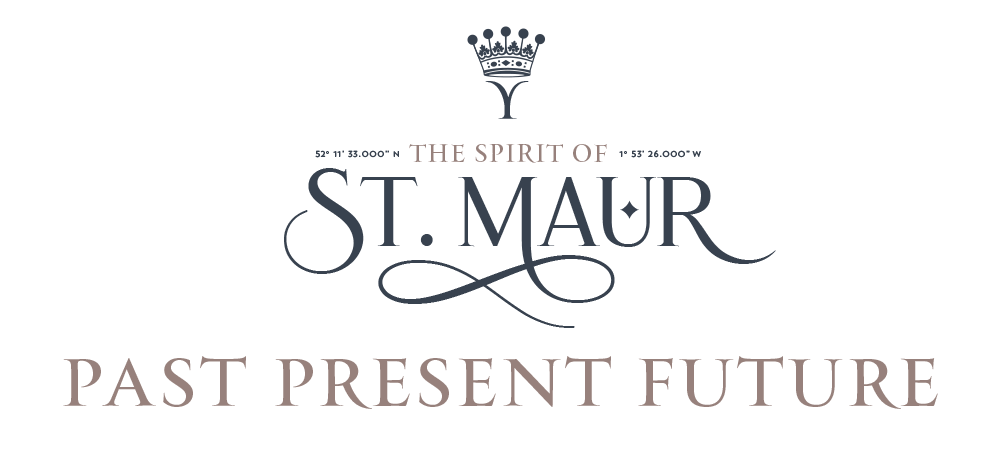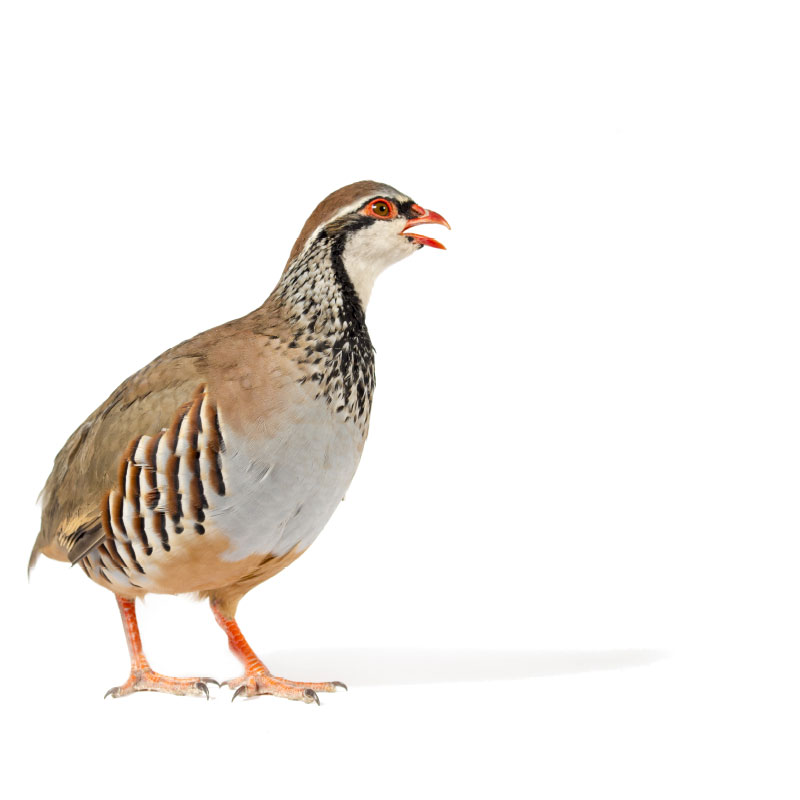 WHAT'S IN A NAME?
The name St Maur brings with it a thousand years of heritage. It is the surname used by our family in medieval times. We have ancestors who rode with William the Conqueror, but by the time Jane Seymour married Henry VIII our name had changed. Then there was Francis Seymour-Conway, the 1st Marquess of Hertford, who introduced the French or red-legged partridge to England in the 18th century. We wouldn't want to give him the bird. So we put the bird on the bottle, and called him Percy.
St Maur is made in England, to be enjoyed around the world.

ST MAUR IN BUSINESS
In creating St Maur we have been inspired by the past, but in starting our business we are committed to the future. At St Maur we don't think it is enough for any business just to "do no harm" any more, or merely to be socially conscious or aware. We believe our footprint should leave the world a better place, and we are setting out to build our brand to fit that mould. The world still has a lot to learn about responsible business, yet there are many inspiring leaders. It is our commitment to seek to join them.
PROVENANCE
Elder brings to mind the English summer, with all the laughter of friends, the enjoyment of life that summer brings. The English summer starts when the elderflowers bloom and ends when the berries are ripe. We hand pick the wild blossoms for St Maur from elders which grow in the shadow of trees that grew when our ancestors were young. The map co-ordinates on the St Maur logo lead to an elder grove in Ladies Wood in the Ragley Woodlands, in Warwickshire, England, now cared for by the Earl of Yarmouth Estate, where blossoms for St Maur are harvested. Steeped in flavour, steeped in history. St Maur elderflower liqueur is made in the English summer, to be shared the whole year through.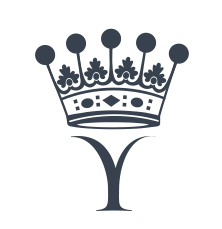 THE SPIRIT OF ST MAUR
In the summer we enjoy St Maur in long drinks. In the autumn we drink St Maur over ice. In the winter we drink St Maur on its own, when we savour its fragrance, balance, and warmth. In the spring we experiment making cocktails with a measure St Maur, and any time of year when we celebrate we drink St Maur "royale" with dry English sparkling wine and just a slight squeeze of fresh lime juice. But that's just us. Get in touch. Let us know how you enjoy St Maur, and who you share it with.
On this website and on social media we will be bringing you our news and stories about the spirit of St Maur.
Follow us, like us, tag us, and visit us here again.